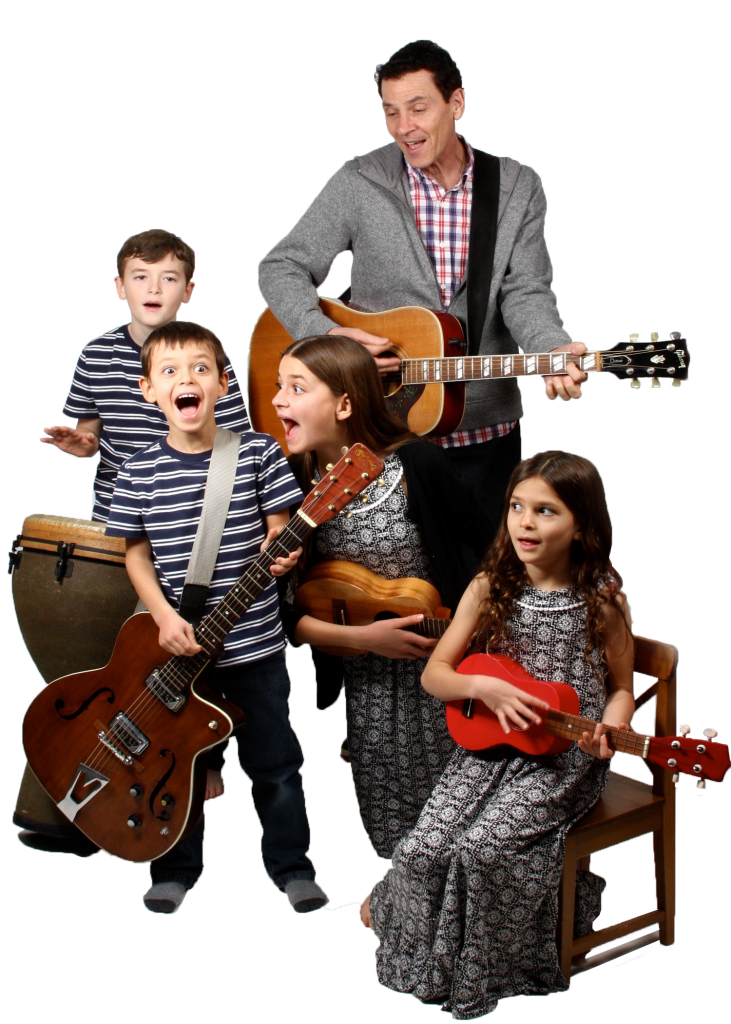 Get ready for Fresh Family Fun with The Springmans! This award-winning, ukulele-strumming musical group is made up of proud dad, Perry Springman and his four talented kids: Emma, 13, Ryan,10, Sarah, 8, and Jacob, 6.  But the real powerhouse of the band is Springman wife and mother, Julia, who schools their children on the road and at home as they perform at over 100 venues per year!
Since the 2016 launch of their first children's album, Happy Beach, under Perry's  name, the family band has rebranded as The Springmans and have been bringing joy to audiences of all ages across North America. Packed with upbeat, original songs like "Chimichanga," "Unh Uh No Way," "Bouncy Bouncy" and "The 3 Minute Clean-up," Happy Beach received a National Parenting Products Award and a Canadian Covenant Award for "Best Children's Album of the Year" and was recommended by the Parents' Choice Foundation as "a likeable collection celebrating kindness, appreciation, family and gratitude."
Come join The Springmans on "a happy beach without end"! Scroll down to learn more!
Howdy!  My name is Perry, but 4 people call me "dad." and I actually don't really say 'howdy' that often unless I'm wearing my cowboy hat! I have a lot of favorite things, but at the top of the list is writing songs, performing, and traveling with my family!  I sing and play acoustic guitar and ukulele, but in my dreams I play bagpipes and yodel in a heavy-metal band. Complete with lederhosen (yup, those funny pants).
Many of the songs I've written came from dreams.  I actually wake up singing and have to quickly record the song before I fall asleep again.   I have several hidden skills that I will tell you about if you promise not to tell as I don't want to attract paparazzi, or ninjas: I can sing "Itsy-Bitsy-Spider" in 5 languages (go ahead, ask me!) I am an expert at finding the perfect spot at the beach or park to set up the picnic mat – just ask my wife!  I am the world's greatest avocado pit remover, except for the time when I  did it wrong and had to get stitches afterwards.  Packing up all of our gear for a gig or tour is my specialty; fitting everything into our van is like 3D Tetris!  I love eating anything my wife Julia cooks, (or un-cooks….mmmm…. cookie dough and raw potatoes!)  I enjoy running, biking and splitting firewood, and if I ever stop being a musician, I would open a homemade almond butter store in the Australian outback.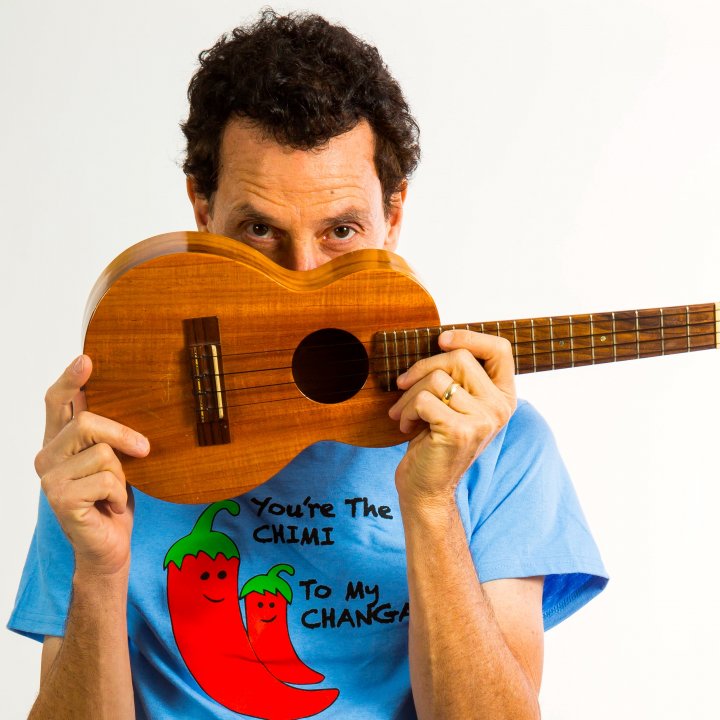 Vocals | Ukulele | Dancing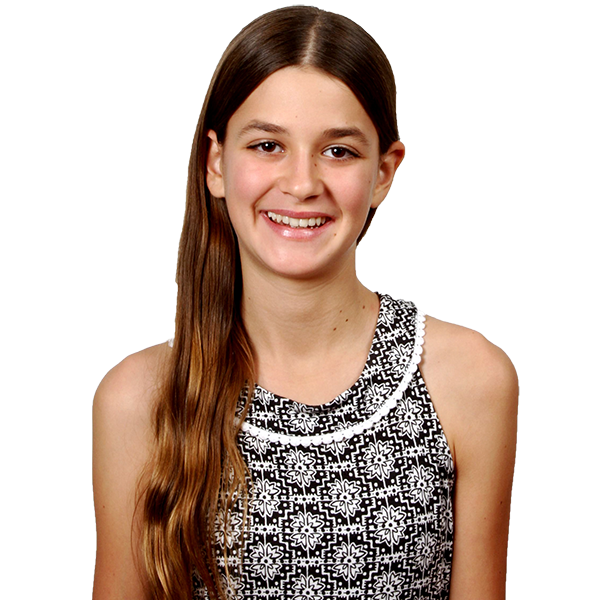 Hey! Emma here!  I am 13 and I LOVE horses and ride at least twice a week.  The name of my favorite horse is Jewel, she is a brown Thoroughbred that likes to buck when she is happy!
I love chocolate, swimming, and reading books. (Yup, sometimes it does get messy when I do them at the same time!) I have never broken any bones, rarely break any promises, but do break the odd plate or two, and I always brake for baby chicks.  I like 3 layer cakes- I mean, who doesn't?  Sorry teacher (that's my mom!) but I doo knot ENjoy studie:ing GramMar".
Pippi Longstocking could come and live in our oak tree, if she ever wanted to leave Villa Villkula, but we would have to give her horse a real name!  "Nangerine'' is a pretty name, when I was little I thought it would be a great name for my new baby brother! (That's Ryan)  It's kind of like tangerine, but way cooler, don't you think?
I started playing ukulele when I was 3 days old (a very teeny tiny ukulele) and also enjoy singing and dancing.  On stage you will often see me teaching our songs and dances to other kids that come to our concerts. I was about 1 year old the first time I appeared on stage with my dad and his band.  I got away from my mom somehow and wandered up on stage to daddy and gave his leg a nice hug. Then I went back and finished my bottle of milk.
Vocals | Djembe |Cajon | Congas
Hi, this is Ryan! I remember first meeting the leader of my band 10 years ago…….on the day I was born!  I started drumming shortly after that, and was often encouraged to take my plastic drum OUTSIDE to practice! (I was really LOUD!) Now I'm allowed to play inside, and love making up new beats on any kind of percussion instrument.  I have a big drum called a djembe that I usually play in concerts. Did you know that drumming is actually very good for improving math skills?  Hmmm, maybe I could trade math lessons for drum lessons next year?  Everyone knows I love sports! Some of my favorites are hockey, baseball, show jumping, badminton, soccer, skydiving, cloud hopping, lumberjacking and underwater weeding.
The Guiness Book of World Records is considering giving me a huge trophy for "Largest amount of Greek potatoes eaten at one time."  Maybe when I grow up I will open a toast restaurant.  If you come, I will give you a free slice!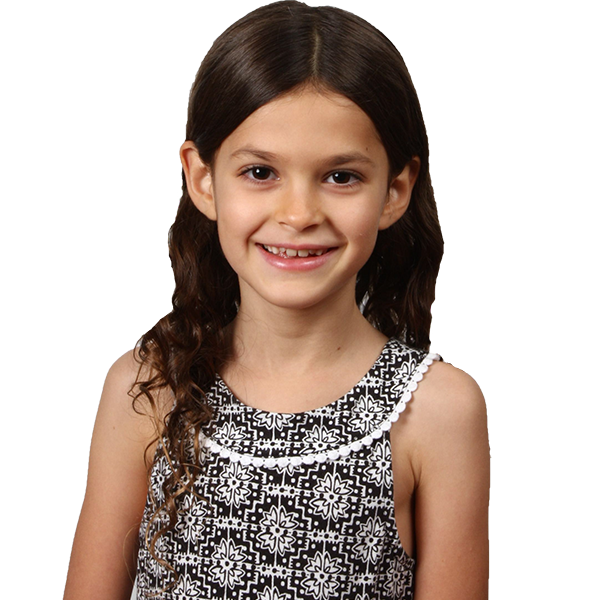 Hello, my name is Sarah, I am 8 and am a big sister, AND a little sister!  Did you know that pickle juice makes a tasty beverage?  I also like to eat a side of french fries with my vinegar, and my favorite salad is Greek salad.  I am a super speedy berry picker, and always keep a keen eye out for wild fruit trees.  And tigers.
On stage you'll see me singing, dancing and picking out the crowd winner for best jumping on the song "Bouncy Bouncy."  I like to wear all sorts of costumes, and rubber boots, and can make a fantastic duck sound while wearing a scuba mask.  Did I mention that I like sour things?  One day I hope to live on a lemon plantation!  Or be a famous pony rider, or a flower picker, or a professional princess, or a mud pie baker….or a chicken trainer.
Hi, I'm Jacob!  I'm 6 years old and excited to sing and dance in my family's band!  I was really little when I was born (4lbs 6 oz) but plan to be a giant when I grow up.
My favorite books series is Adam Raccoon and I love making Playmobil set-ups.  I am a semi-professional dragon fly catcher and also enjoy building habitats for snails.  I really like climbing tall trees, which might be tricky once I am a giant.  Eating spicy foods is my hobby, which helps my feet move extra fast when performing our song "ChimiChanga"!
I really like drinking coconut water and kombucha.  I challenge you to a raw onion eat-off…ready, set, go!  When I am king, I will make a new law that allows kids to eat spaghetti for breakfast.  In bed.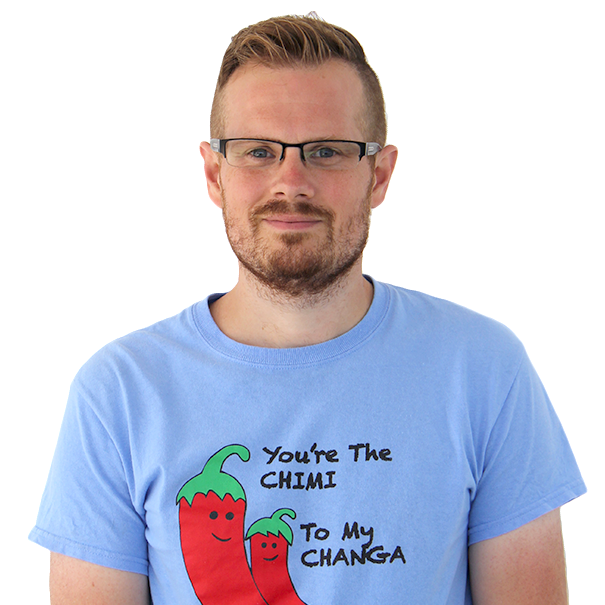 Hi!  My name is Brad and I play electric guitar for The Springmans. Here are a few things about myself: I am nearly 9 feet tall, can say 'slide' in 20 languages, and each one of my three eyes are a different color! (isn't that weird?)  My favorite ice-cream is BumbleBerry Bacon Marble, and my favorite fruit is chocolate milk.
I have won a Gold Medal in every Olympic sport including Guitar-Throw (279' 12") and as an amateur astronaut I have been to the moon and back 8 & 1/2 times!  I live in a tree house (where all the beds are made of marshmallows and the pillows are made of cotton candy) with my beautiful wife, lovely daughter, and crazy little dog named Petey. I have the world's largest drinking straw……a didgeridoo!  My favorite dinosaur is the Guitarasaurus. I am a part-time manager at an alligator farm and usually parachute into work.  I love to 'rock out' on guitar, and my friends tell me that I have a lively imagination.