Take one adventurous, fun-loving, creative dad.  Combine with his four uniquely talented, courageous, and friendly kids, and you have, The Springmans!
The Springmans first album, Happy Beach, was produced by, and co-written with, multi Grammy© and Dove Award winner Mark Heimermann. (dcTalk, Michael W. Smith, Newsboys)  Happy Beach won a number of awards including the Parents' Choice Award, NPPA Award, and the GMA Canada Covenant Award for "Children's Album Of The Year."  Following the release of their first record The Springmans did a number of very successful tours in the U.S., Canada, and Europe.
Their most recent album, Upside Down, also recorded with Mark Heimermann, was completed in February, 2021.  A great portion of the album was recorded at Valley Christian School in San Jose, CA with the help and support of many fine student musicians and teachers.  It features solos by each of the Springman children, and veteran Las Vegas brass players Dan Falcone (trumpet), Eric Tewalt (sax), and Nathan Tanouye (trombone).  The album will be individually released for streaming beginning in June, 2021.  Physical CDs will be available through selected outlets, the band website, and at concerts.
Originating from Vancouver, Canada, this family music group has been playing together nearly since they learned to walk.  And their dad, Perry Springman, quickly learned that the audience was somehow inexplicably drawn to children playing and singing their songs with their whole hearts, and on real instruments. (what? no backing tracks?!)
Hey there! I am Perry, and the father of these four wonderful kids! I wish I could take full credit for how amazing and talented they are, but my wife Julia has instilled so many wonderful qualities and Godly character traits in them that, well, it just wouldn't be right to boast.
So, I'll just talk about me… I started out a youth/music director at a church in San Diego and eventually formed my band Perry And The Poorboys. We toured the world (well, about 20 countries and 4 continents…) for about 10 years but I eventually moved back to Canada when I met Julia, my wife to be! I continued to tour with the band after Julia and I were married and she often came with us. (so much better!!) As our family I ventured away on shorter tours and stayed mostly in N. America. As the kids grew they became very interested in music and began joining me on stage. Soon, THE SPRINGMANS became my new band, and is now our full time family ministry. It's crazy fun being able to play with my kids all the time, I love it! And Julia? Well, she's our momager!
Vocals | Ukulele | Mandolin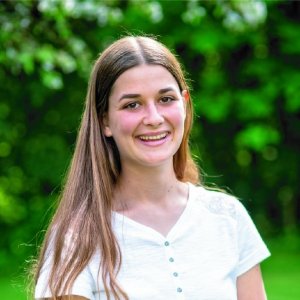 Emma (17) sings, plays ukulele and mandolin, and is sort of the 'wrangler' in the band. She is often found inviting young kids to come up on stage to sing and dance with the band.
Vocals | Djembe | Drums | Mandolin
Ryan (14) sings and plays drums and mandolin. By the time he was three years old he had already figured out how to play in time on his little plastic drum.  At age four he played his first gig in Seattle, WA and soon moved on to playing a full drum kit, and now electronic sample pad and djembe.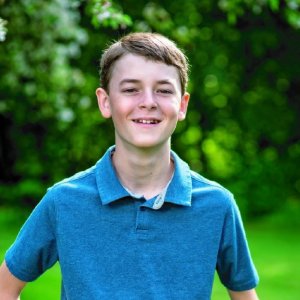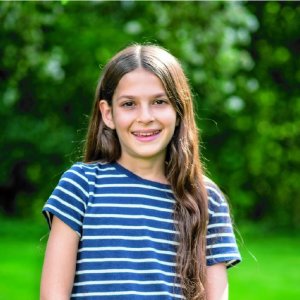 Sarah (12), sings and, most recently, taught herself how to play piano.  She takes her role very seriously, yet somehow carries herself like the princess she truly is!  Her keyboard comes along on airplanes with us!
Jacob (10) plays violin, and is definitely the songbird of the family.  His is a voice that is pure and true.  And it seems that when Jacob is singing, the angels in Heaven must stop and listen as he gives praises to the God of all creation!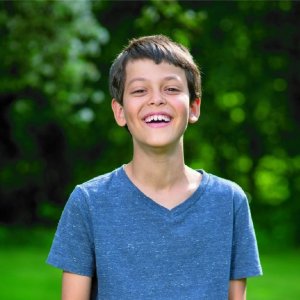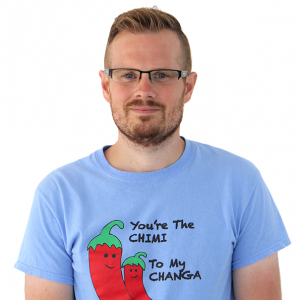 Hi!  My name is Brad and I play electric guitar for The Springmans. Here are a few things about myself: I am nearly 9 feet tall, can say 'slide' in 20 languages, and each one of my three eyes are a different color! (isn't that weird?)  My favorite ice-cream is BumbleBerry Bacon Marble, and my favorite fruit is chocolate milk.
I have won a Gold Medal in every Olympic sport including Guitar-Throw (279' 12") and as an amateur astronaut I have been to the moon and back 8 & 1/2 times!  I live in a tree house (where all the beds are made of marshmallows and the pillows are made of cotton candy) with my beautiful wife, lovely daughter, and crazy little dog named Petey. I have the world's largest drinking straw……a didgeridoo!  My favorite dinosaur is the Guitarasaurus. I am a part-time manager at an alligator farm and usually parachute into work.  I love to 'rock out' on guitar, and my friends tell me that I have a lively imagination.
Their audiences are most often peopled by those of various music tastes and so they have chosen as their goal  to play music that isn't defined by the age of those listening.  Their greatest compliment is to see a grandma singing and clapping alongside a tattooed biker-dude with a dancing toddler twirling on his arm!  That's how the family of God parties together!
The band plays in a great variety of venues including festivals, fairs, church services and concerts, schools, and special events.  They typically play over 100 shows per year!