Get ready for Fresh Family Fun with The Springmans! This award-winning, ukulele-strumming musical group is made up of proud dad, Perry Springman and his four talented kids: Emma, 17, Ryan,14, Sarah, 12, and Jacob, 10.  But the real powerhouse of the band is Springman wife and mother, Julia, who schools their children on the road and at home as they perform at over 100 venues per year!
Since the 2016 launch of their first children's album, Happy Beach, under Perry's  name, the family band has rebranded as The Springmans and have been bringing joy to audiences of all ages across North America. Packed with upbeat, original songs like "Chimichanga," "Unh Uh No Way," "Bouncy Bouncy" and "The 3 Minute Clean-up," Happy Beach received a National Parenting Products Award and a Canadian Covenant Award for "Best Children's Album of the Year" and was recommended by the Parents' Choice Foundation as "a likeable collection celebrating kindness, appreciation, family and gratitude."
Come join The Springmans on "a happy beach without end"! Scroll down to learn more!
Hey there! I am Perry, and the father of these four wonderful kids! I wish I could take full credit for how amazing and talented they are, but my wife Julia has instilled so many wonderful qualities and Godly character traits in them that, well, it just wouldn't be right to boast.
So, I'll just talk about me… I started out a youth/music director at a church in San Diego and eventually formed my band Perry And The Poorboys. We toured the world (well, about 20 countries and 4 continents…) for about 10 years but I eventually moved back to Canada when I met Julia, my wife to be! I continued to tour with the band after Julia and I were married and she often came with us. (so much better!!) As our family I ventured away on shorter tours and stayed mostly in N. America. As the kids grew they became very interested in music and began joining me on stage. Soon, THE SPRINGMANS became my new band, and is now our full time family ministry. It's crazy fun being able to play with my kids all the time, I love it! And Julia? Well, she's our momager!
Vocals | Ukulele | Mandolin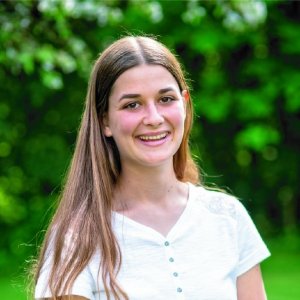 Hi everyone! My name is Emma and I'm 17 years old. I sing, and play ukulele and mandolin in The Springmans. I have been playing ukulele since I was 8 years old. I love touring and my favorite place to go is Hawaii.
When I'm not singing and playing music I ride horses! I've been riding for nine years and I have a job working at a local barn where I help take care of and exercise competition horses. I love going to Jumper shows with my favorite horse Jewel, and she loves cuddling and treats! Some of my favorite things are reading, swimming, watching movies, being outside and hanging out with my family. My favorite food is chocolate, and apples and peanut butter is a perfect snack!
Vocals | Djembe | Drums | Mandolin
Hey there! I'm Ryan. I am 14 and have been playing drums since I was 3 years old. I play baseball and work as a umpire, and I love hockey. I also enjoy jumping horses (well, not over them, but on them… y'know, 'show jumping') camping, playing soccer, and swimming in creeks. I play some mandolin in the band as well, but I also like messing around on piano, ukulele, and violin. I don't have a pet, but I would love to have a dog, or a horse, or a turtle (or all three!) I've eaten cheese from the moon (it's really good on a French croissant…) and have developed a particular taste for ladybugs. (I actually ate one when I was two!) My favorite Bible verse is Proverbs 6:6 and Proverbs is also my favorite book of the bible. I love touring with my family band, and I can't wait to go back to Hawaii.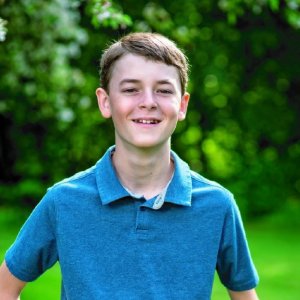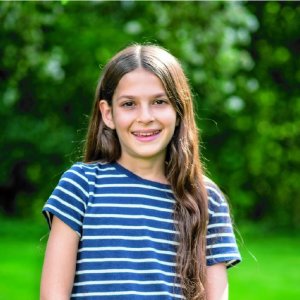 HI! I'm Sarah and I am 12 years old. I play the piano and I love to sing and dance in our band. When I'm not playing the keyboard I like to paint, ride horses, read lots of books, swim in creeks, and drink pure lemon juice. When I grow up I want to be a horse trainer and a florist. (I can do both, horses love flowers!) I enjoy eating (or drinking) sour things, but my favorite food is definitely watermelon! My first Casio keyboard cost $12.50 at a thrift store, but it works great, and the keys light up. Isn't that cool?! I also really like acting: every year my siblings and I put together a play and perform it for our parents. I love traveling with my family and meeting new people. Bye!
I love looking around me and knowing that God has a HUGE imagination. My favorite book is the Bible and I am attempting to read the whole thing.
Hi! I'm Jacob. I am 10 years old. I love climbing trees (the really high ones), hiking, carving, fishing, and treasure hunting. There are a lot of places in the world that I would like to live, especially places that have cool rocks- searching for agates is lots of fun! I have been to the moon 9 1/2 times and my favorite ice cream flavor is beef jerky (actually,
I am a vegetarian – everyone in our family likes to eat healthy food), and my actual favorite flavor is mango!) I love to sing and play violin and percussion. I read a lot, and my favorite book is My Side Of The Mountain. It's about a boy who lives in the forest. Daddy and I wrote the song "You're The One" which is on our new album. It is about God's promise to always be with me. I was 6 years old then. My favorite Bible verse is John 3:16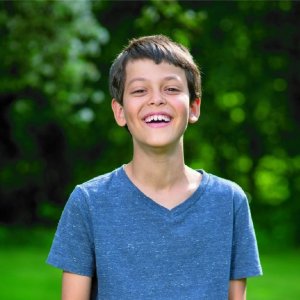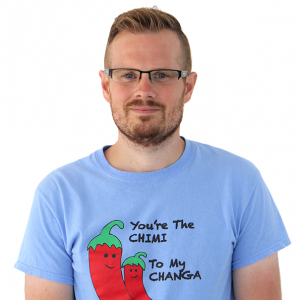 Hi!  My name is Brad and I play electric guitar for The Springmans. Here are a few things about myself: I am nearly 9 feet tall, can say 'slide' in 20 languages, and each one of my three eyes are a different color! (isn't that weird?)  My favorite ice-cream is BumbleBerry Bacon Marble, and my favorite fruit is chocolate milk.
I have won a Gold Medal in every Olympic sport including Guitar-Throw (279' 12") and as an amateur astronaut I have been to the moon and back 8 & 1/2 times!  I live in a tree house (where all the beds are made of marshmallows and the pillows are made of cotton candy) with my beautiful wife, lovely daughter, and crazy little dog named Petey. I have the world's largest drinking straw……a didgeridoo!  My favorite dinosaur is the Guitarasaurus. I am a part-time manager at an alligator farm and usually parachute into work.  I love to 'rock out' on guitar, and my friends tell me that I have a lively imagination.