Hi, Ryan here!  I am going to tell you about the Springmans' awesome summer 2017 trip to Alaska!
First, we got on a plane and flew to Juneau, Alaska!  Then we got in a car and drove to the beach.  Once there, we climbed up into a 4×4 truck and drove across the beach, over sand dunes, and the truck almost got stuck in the mud on our way to a camp!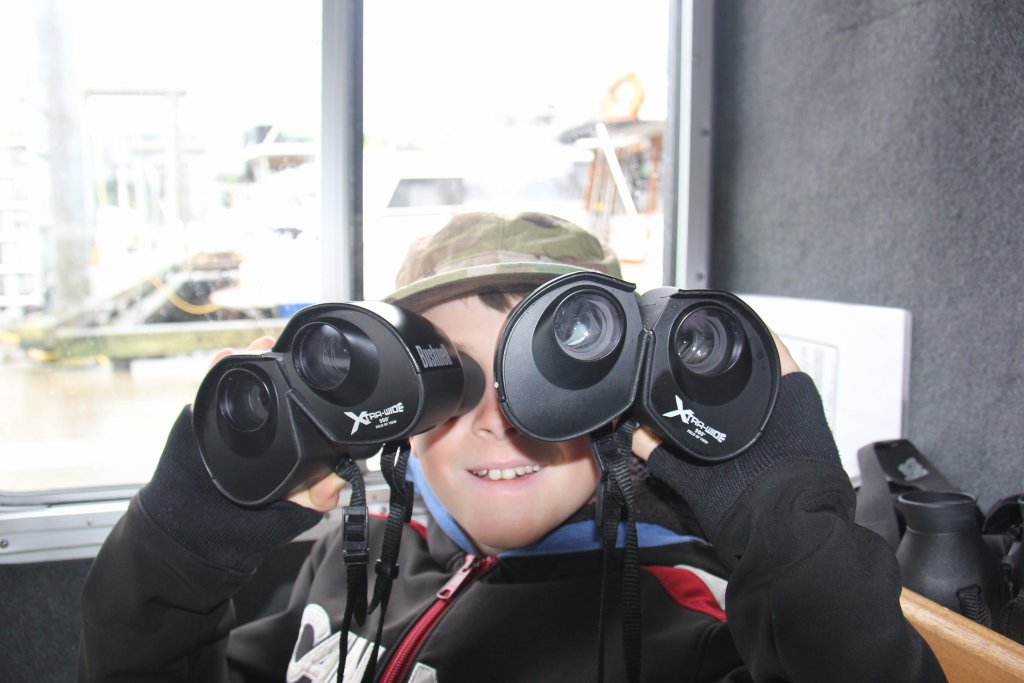 The camp is a Christian camp called Echo Ranch.  It is an amazing place!
There are cabins with bunks to sleep on, canoes to paddle in, a zip-line to zip-line on, brilliant places to hike, and fishing is a must!  One day we went on an awesome horse ride!  We even crossed little rivers and streams!!
We played music for the kids that came to the camp.  We also performed some songs for the adults.  They were all singing along so loudly we could hardly hear our instruments or singing!
My Mom and I went on a whale watching tour.  We spotted big Humpback Whales and saw Harbor Seals and huge Sea Lions.  The Sea Lions were enormous!  The whale watching Captain said they can weigh 2000 pounds or more and can measure up to 11 feet!  I would not want to snuggle up too close to one of those!  (Maybe a baby…. )
One day, while I was whale watching with mom, Jacob, Emma and Sarah and my dad went fishing with a friend.  They caught 15 fish!  We came home with plenty of halibut and salmon!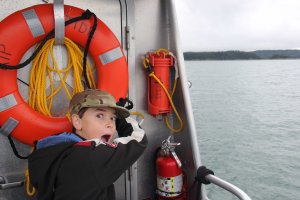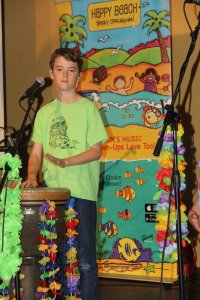 The whole family got to do a radio interview too!  It aired live, but it also was played again on a different station an hour later.  It was pretty fun to sit in the car and listen to all of us talking on the radio!  We talked about a concert that we would be playing at a venue called the JACC in downtown Juneau.
We also played music for kids at schools.  We love to do the actions for Chimichanga, a fun song from our album Happy Beach with all the kids!
Have you ever been to Alaska?  If so, what was your favorite thing about your trip?  My favorite thing about Alaska is the wildlife.  From snarling bears to cute baby porcupines, I like them all!
We have made some really good friends there! I love staying at Echo Ranch and Calvary House, and hope to be able to go back again!  Even though it does seem funny to wear rubber boots onto the plane while carrying my drum….
Thanks for taking the time to read this, bye for now!
Ryan